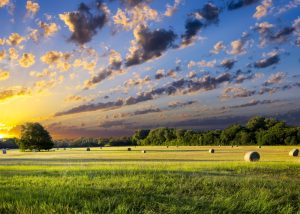 Dairy is a big industry here in Clovis, NM. There are numerous dairies located in the region, and many have been operating for decades under the same family ownership. Such a vital part of the local economy requires special attention to all its details. That's why we recommend you only look to professional dairy plumbers for the work your business needs. And the company we recommend—well, us! That's not a brag. As you'll see, we're the right team for the job.
Why You Must Have Professional Dairy Plumbers on the Job
If you own and run a dairy, you don't need outsiders telling you how essential each part of your dairy is for daily operation. You put in an immense amount of work each day: we've worked with enough dairies to know that dairy employees and owners are among the hardest working people we've met! But with so much to keep track of, you'll welcome any chance to delegate crucial support services to the professional who can best handle them.
This is where dairy plumbing is important. The plumbing system in a dairy is complex. It resembles other commercial and residential plumbing in multiple ways—which is one reason to have a professional plumber for the installation, repair, replacement, and regular maintenance for it. It's the same as for the plumbing in any commercial business: only a skilled and licensed plumber can do the work right.
But in numerous other ways, dairy plumbing is radically different from other commercial plumbing. Hygiene is one of the key reasons to only hire skilled dairy plumbers. You never want to risk fines or having your business shut down because of unsanitary conditions in the plumbing that moves milk and disposes of waste. A licensed and fully insured professional with specific training in dairies understands the work necessary to keep plumbing clean and up to stringent health codes. Hiring an expert protects your company—and it gives you the best benefit, which is peace of mind that your operation will run without costly interruptions.
Call on the Local Dairy Plumbing Pros!
Finding the right plumber in Melrose, NM for your dairy plumbing is the easiest part of the job: you only have to call us. In our years of service to the Clovis area, we've served as the plumber to 26 dairies. Dairy plumbing is a huge part of our business. On any typical day, we have dairy crews out in the field handling installation, maintenance, and repair jobs. This daily experience, our extensive training, and our access to the best tools available make us a #1 choice for dairy plumbing service. We have a trailer-mounted, 600-gallon tank hydro jetter with hoses able to reach a thousand feet so you get the best drain and line cleaning. We also work on the powerful water heaters used in dairies, sending out teams for maintenance every six months to tune-up and inspect these systems.
We invite you to join our large family of satisfied dairy customers. We offer many other commercial plumbing services to the area.
When you need a (dairy) plumber, call a Carpenter! Mark Carpenter Plumbing serves the Clovis, NM area.