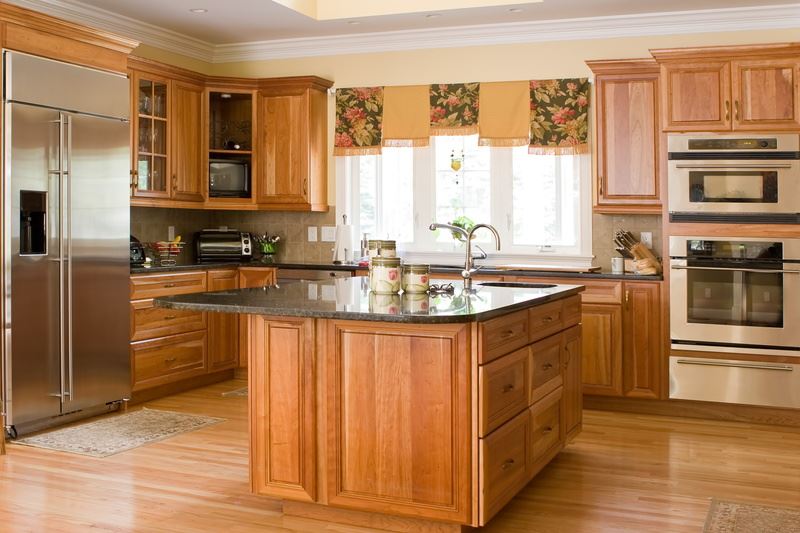 Did you start off 2018 creating a list of changes you want to make during the year? Sometimes it's difficult to come up with a good list: things you know you can actually get done and which will make a difference in your life.
We have a suggestion: have your kitchen remodeled!
What's that? You haven't thought of that before? Well, here are five reasons you may wish to include a plan for kitchen remodeling in Melrose, NM on your 2018 "to-do" list. Unlike many other items on "to-do" lists, this one is easy to complete. Just contact our new construction professionals to take on the remodeling work.
1. Lower Energy and Water Use
You may not have thought of this as a #1 reason for a remodel, but many homeowners with older kitchens have found that a major overhaul can significantly lower energy waste. Better lighting, better cooking fixtures, and low-flow appliances can mean a kitchen that's not only more beautiful and easier to use, but which lowers your monthly utility bills—and benefits the environment as well.
2. Increase the Value of Your Home
No matter if you think you'll sell your home in the next few years or not, it's always a good investment to find ways to increase the house's market value. Kitchens are one of the places in homes that receive the most scrutiny from buyers. A worn-out, old fashioned kitchen with chipped tiles, a tired look, and wasteful appliances doesn't make it attractive to a new owner. This feeling will spread to the rest of the house. When you revitalize the kitchen, you'll probably increase the marketability of the entire house, offering a good return on investment.
3. Accommodate Special Needs
Do you have a disabled family member or aging family members with less maneuverability? A remodel emphasizing these needs can make life much easier for them, with handholds and lower surfaces.
4. Go Modern
Your kitchen may be in good shape but simply look outmoded. A kitchen built in the 1970s may start to be an eyesore—especially if yours isn't the first family to live in the house. A remodel will give the kitchen a twenty-first-century update, and this, in turn, makes the whole house feel newer.
5. It's Time for a Change
Sometimes the best reason to remodel a kitchen is because you want to have a change in your life. Something fresh and new. If your current kitchen does all you need from it, but you don't like spending time in it, then it's probably a good time to have it redone.
To make the most of a kitchen remodel and achieve your individual goals, entrust the work to professionals. Don't go DIY! We offer complete remodeling service for kitchens and bathrooms. We go beyond doing the plumbing. We will handle the appliances, cabinetry, lights, paints—everything. We'll work closely with you to come up with the custom design that meets the reason you wanted the kitchen remodeled in the first place.
When you need a plumber—or a remodeler—call a Carpenter! Mark Carpenter Plumbing serves the Clovis, NM area.