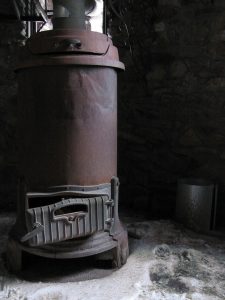 A safe heating system is vital during the winter. It's not much good to have a furnace keeping your house warm during the occasional cool days we have in Texas and New Mexico if that same furnace sends toxic fumes into the house or causes a fire! We want you to enjoy our beautiful and relaxing winter seasons here in the Southwest, and we have some tips and pointers to make it easier to keep your natural gas furnace operating safely through to the spring.
If you do find you need heating repair in Farwell, TX or elsewhere in our service area, we offer excellent repair work! We're family-owned and operated, and we care about the safety and comfort of your family.
Basic Furnace Safety Tips From the Pros
Before we go any further, we want to stress that gas furnaces aren't "dangerous." They wouldn't be so common in homes across the country if they were! The modern furnace is built with safety as a priority. They can't be 100% free from problems, but if you follow this advice, you can get your furnace pretty close to 100%.
Don't Skip Heating Maintenance: Heating maintenance isn't a luxury for a heating system, it's something necessary each year. Even if you missed arranging for professional maintenance during the fall—the recommended time—it's never too late. Maintenance gives technicians the opportunity to minutely inspect the furnace to see if there are places where gas might start to leak or a safety function fails. For example, technicians examine the heat exchanger carefully to look for cracks, which are one of the more common ways a furnace may turn hazardous. Technicians will also perform combustion checks.
Keep other items away from the furnace cabinet: Furnaces are often in garages, closets, or basements, which are places homeowners often store other objects. Please don't store any object right next to the furnace, since this reduces the chance of them catching on fire. And never store anything flammable or highly combustible near the furnace. Paint thinner is a serious no-no!
Avoid tinkering with the furnace when it isn't working right: In other words, don't do DIY when your furnace's heating is MIA. If your furnace starts to malfunction, you can do simple checks on the filter, the thermostat, and the electrical panel. But don't carry it any further, since amateur tampering with a furnace can create a safety hazard. Call for licensed technicians when you need heating repair.
Test the CO Detectors
Any home that uses natural gas for its appliances must have carbon monoxide detectors. This is necessary to provide an early warning of CO leaks since this gas is colorless, odorless, and tasteless. Before you start to regularly use the furnace, go to all the CO detectors in your home and press their "test" button. If you hear a tone, you'll know the detector is operating and doesn't need batteries or repairs. If any detector isn't working, have it attended to right away.