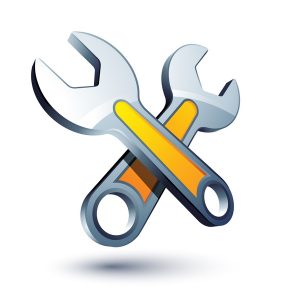 We may have plumbing in our company name, but we handle other important home service jobs as well—such as taking care of HVAC services in Clovis, NM. Now that we're in the winter weather, heaters all around Clovis and the vicinity will start putting in heavy work. No matter how durable a furnace or other heating system is, no matter how well it's maintained from year to year, it can still malfunction.
If you run into heating troubles this winter, please don't look for a toolbox and an online DIY video. And don't ask a "handyman" or other amateurs to check out the problem and try to fix it. Instead, call us and leave the repairs to our licensed professionals.
But Isn't It Smart to Save Money on Household Repairs?
We whole-heartedly agree that going do-it-yourself is great for some home service jobs. But it's important to know the limit of what amateur work can do. Amateurs shouldn't work on electrical jobs, most plumbing services, and certainly not on central heating systems.
Why? What Could Go Wrong?
Plenty! Let's start with the most important, which is causing the heating system to become unsafe. Gas-powered boilers and furnaces are the most common type of heating systems in our area, and for good reason: they provide powerful heat without the expenses that come with using electricity or the inconveniences of propane. But any appliance connected to a gas main presents a potential safety hazard if it receives non-licensed work. In most jurisdictions, amateur work is illegal on anything hooked to a gas main. Tampering with gas heaters can lead to toxic gas leaks and combustion dangers. Please, leave this job to licensed and trained technicians for whom safety is the #1 priority.
But I Have an Electric-Powered Heater
There is still some potential danger involved with working on electrical heating systems, the same way we discourage amateurs from tinkering with their electrical systems.
But there are other concerns involved with DIY heater service for electrical systems, and these apply to gas-powered systems as well:
It's difficult to diagnose the cause of a malfunctioning heater without extensive training. A single symptom, such as uneven heating, can come from a range of troubles. Unless you know how to track down the cause, you'll end up trying to repair the wrong thing.
Professionals have access to tools that are out of reach of most consumers. Not only is equipment like combustion analyzers too pricey, but they also require special training to be able to use them with any accuracy.
Professionals are insured against any damage that may occur to the home or to the workers while they're on the job. This is a big reason why you shouldn't allow an amateur to do the work, no matter the big promises they make.
You want your heating restored as soon as possible when the system fails in winter. Only professionals can do the work in a timely fashion. Going DIY or with amateurs can leave you shivering for a long time.