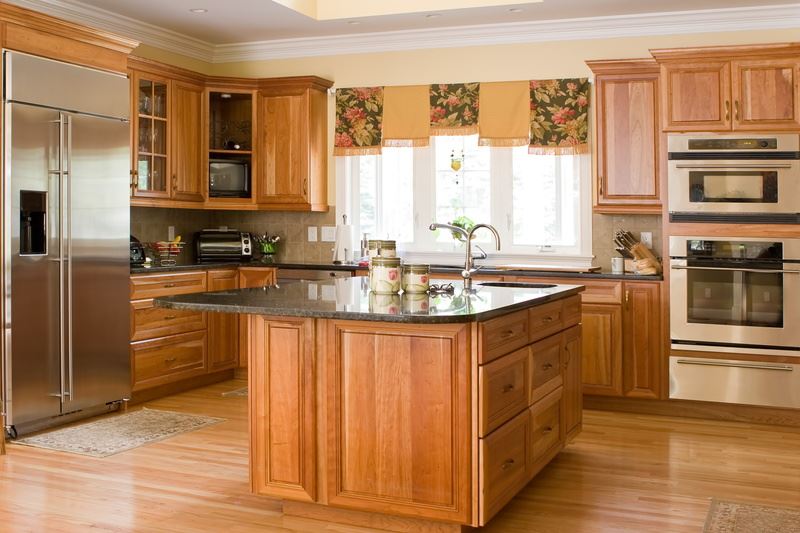 One of the services we offer to our customers in the Clovis area is remodeling. Not every plumber in Melrose, NM takes on this type of work! But we are specialists with new construction and remodeling plumbing, and we maintain relationships with many of the best contractors in the area. You can trust our experienced and licensed plumbers to see that you get the best possible remodel.
Right now, we're going to look at the kitchen. This is one of the most popular rooms in a house for remodeling. There are many reasons to invest in a kitchen model, and we've rounded up seven of the best.
1. Increase the Value of Your Home
Few remodels are more attractive to potential buyers than a kitchen re-do. A modern, convenient, and attractive kitchen improves the look of the entire house, and it's one of the rooms that buyers pay the most attention to. The return on investment for a kitchen remodel is one of the highest for any home improvement project.
2. Brighten the Rest of the Home
An outdated, dark, poorly lit kitchen can look pretty drab and end up bringing down the rest of the house. The kitchen is usually at the heart of the house, and many social activities with your friends and family center around it. Modernizing the kitchen with the best in new design trends will give your whole house a significant boost.
3. Improve Access and Convenience
Does your current kitchen simply feel inconvenient? The old layout may be hard for you to navigate, or maybe it doesn't work well for people in your household who have special needs. A remodel lets you design a kitchen that fits with your lifestyle and makes your time in this space easier. For example, you can put in an island or replace a single-bowl sink with a multi-bowl one.
4. Energy and Water Conservation
Older kitchens are often resourced wasters. They have outdated appliances, fixtures, and lights. With a remodel, you can put in more windows, maybe a skylight, and change out the wasteful fixtures with low-flow models. Your remodelers can help you find the best places to improve energy and water use.
5. The old kitchen is falling apart
Is your kitchen just ugly because it has cracked tiles, warped wooden cabinets, and failing appliances? You can have these fixed one at a time—but maybe the better solution is to rip everything out and start over with a fresh kitchen space.
6. You Want to up Your Cooking Game
Do you love to cook and entertain? If you're looking to create a kitchen that goes a step beyond the standard residential set-up so you can really turn yourself into a home gourmet chef, then you'll need to make some updates to the space.
7. It's Just Time for a Change
You don't really need any major reason like deterioration or value to want a kitchen remodel. Sometimes you just want a change. If your kitchen isn't appealing to you, you can do almost anything you want with the space to create one that does.