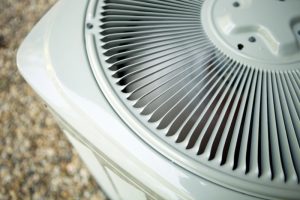 Although we've got "plumbing" right in the name of our company, we also offer services to repair, maintain and replace air conditioning systems.
We know what you're probably thinking right now: Why bring up air conditioning systems when winter officially starts next month? Isn't this the time to worry about heating?
You're right that heating is important to consider for this year (and your water heater in particular). However, it's also one of the most convenient times to have major service done for your air conditioning system—such as having it replaced if it's gotten too old or too ineffective. The reason is simple: there's no rush to get a new system in, and you won't have to worry about being without an AC for a short time when the work's being done.
But Is It Time for a New Air Conditioner?
If you came to this blog, you probably already have reasons to believe the current AC needs to go. You may not be certain—and it pays to be a bit cautious. If you can keep the air conditioner running energy efficiently for a few more years thanks to targeted repairs, then that's what you should do. If repairs are only stop-gap methods and you'll end up paying higher costs for poorer AC performance, then we recommend a replacement.
The "Rule of 5000": This is a good test to use for making a choice about AC repair vs. replacement. When an HVAC technician examines your older air conditioner and quotes you a price for a repair, multiply the cost by the age of the AC. If the number is 5,000 or higher, a replacement is probably better. So, if you have a 15-year-old AC, a repair that $350 or more isn't worth it. (In fact, 15 is the age where most ACs are ready to be replaced.)
Repair Cost vs. Replacement Cost: Here's another way to tell that it's time to replace your air conditioning system—if the cost to repair the system is more than half the cost to replace it. Ask your technician about replacement options so you can make a comparison between the repair cost and the replacement cost.
Consider Your Utility Bills: Another cost to consider that isn't related to repairs is your utility bills. Think about how much you paid in electrical costs over this last summer when you had the AC working hard. Was the amount higher than usual? This is often a sign of an old air conditioner going into its last decline—and it's better to get ahead of the problem with a new air conditioner that has better efficiency than your current one did, even when it was new.
The best way to make the right choice when it comes to whether you replace your AC this season or not is to work with an HVAC specialist. If you wish to schedule an appointment to find out what to do about your air conditioning in Texico, NM, get in touch with us.
When you need an air conditioner, call a Carpenter! Mark Carpenter Plumbing serves the Clovis area.