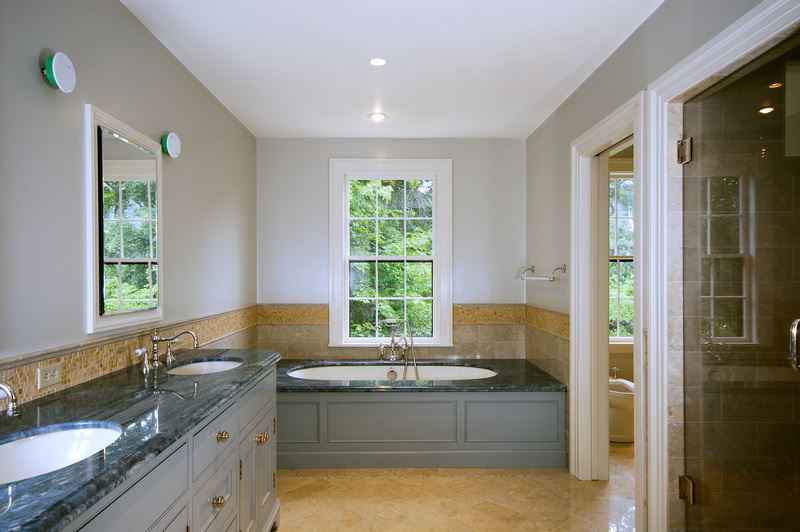 When you think about undertaking remodeling projects in your house, is the bathroom one that leaps to mind first? Probably not. Homeowners often gravitate toward "flashier" projects that make the house more attractive for guests. A big kitchen remodel can make a significant difference in a home—or maybe redoing the whole living room to add entertainment space.
The bathroom remodel, however, is a good option to consider. If you're currently in limbo when it comes to whether you should go ahead and have your bathroom remodeled or put the money into another project, here a few things to consider.
A Bathroom Remodel Increases the Value of Your House
Technically, any remodeling project increases the market value of a house (unless it's a botched job, and you're already on the website of remodelers who won't botch the job). But some have a better return on investment than others. You may not think a bathroom remodel would make a huge difference, but it does. If you are considering selling your home sometime in the next few years, an upgraded bathroom is attractive to potential buyers. It's a vital functional room with an enormous amount of appliances. A modernized bathroom can make a buyer view the whole house differently. On average, you can expect to recoup 66% of the cost of the remodel thanks to the boost in home value—and the professional remodeler will see you get the best possible ROI.
A Bathroom Remodel Pays You off in Water Savings
Older bathroom fixtures can be major wasters of water. For example, a toilet that's been in place for more than twenty years can use up to six gallons of water per flush. Even the most basic contemporary toilet uses half that. If you go with a low-flow model (we recommend it) you can reduce the gallons per flush to less than two! This means immense water savings, which is good for your budget as well as good for the environment.
A Remodeled Bathroom Improves Your Daily Life
The bathroom isn't at the center of the home, but it's a central part of your daily life in the home. It's probably the first room you visit in the morning and the last one you see at night as you give your teeth a good brushing. With a quality bathroom remodel in Melrose, NM, you can make the time spent in the bathroom much more pleasant, ending and starting the day on positive notes. The remodel can make the bathroom look fresher with new cabinets and tiles. It can also add luxury items like heated floors (these are so nice), double sinks, jacuzzi tubs, steam showers, towel warmers, and more storage space. You can't put a sticker price on these benefits—which is why they're some of the best benefits of all.
To ensure you have a bathroom remodel that's really worth it, call for a contractor who can handle the entire remodel, from putting in new plumbing to adding the grout for the tiles. We're the contractor to talk to for your bathroom remodeling.
When you need a plumber (or a remodeler), call a Carpenter! Mark Carpenter Plumbing provides the Clovis, NM area with comprehensive bathroom remodeling services.