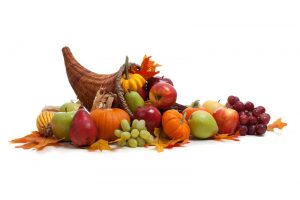 The year has certainly gone by fast! Halloween is behind us and Thanksgiving is rushing up toward us. Pretty soon it will be time to list out our New Year's resolutions (if you haven't started on that already). You might be making your big Thanksgiving plans now and thinking about the sort of feast you'd like to have for your family.
We'd like to help you with that planning. No, we can't help with the cooking—but we can help you watch out for your kitchen plumbing, and specifically the garbage disposal. With the amount of cooking that takes place in the kitchen during Thanksgiving and often during the days around it, the garbage disposal will do a large amount of work. Some of that work might be work it shouldn't do.
So let's look at how to keep your garbage disposal in good shape by keeping certain items out of it:
No turkey bones (or any bones) in the disposal: This is one of the big issues around and during Thanksgiving. Don't put any meat bones down into the kitchen sink disposal. The disposal isn't designed to chop apart anything put into it. In fact, it doesn't "chop" up food at all: it grinds down food by throwing it against an outer grinder ring. It cannot handle something as solid as bones. If there are food particles that you can't chew with your teeth, then the disposal can't handle it either. It's a good comparison to keep in mind.
Avoid putting fibrous foods into the disposal: These fibrous foods include asparagus and onion skins. Any "stringy" foods can catch in the mechanisms of the disposal and damage them.
Rice and pasta aren't good for the disposal either: This might sound a bit strange at first. Rice and pasta both seem pretty innocuous. The problem is that both of them absorb water and swell. They can potentially create problems if they get caught in parts of the disposal.
Watch out for FOG!: FOG is an acronym for "fats, oils, and grease." These are common products of cooking, especially for the foods eaten at Thanksgiving. When hot, FOG is liquid, and it's easy to think this won't be a problem to pour down the disposal, or any other drain. The trouble is that when FOG cools down, it changes into a waxy substance which is terrible not only for the disposal but for the drainpipes and sewer line. The build-up can create clogs and other problems. Pour FOG into a separate container and dispose of it in the garbage.
This advice is useful all around the year, but as plumbers, we can tell you that it's during Thanksgiving people experience the most trouble with garbage disposal and drain issues. If you should need help with your garbage disposal in Portales, NM during the season (or any time of the year), you only need to contact us, and we'll take care of it. We're family-owned and operated, and we want to see that your family has a great Thanksgiving.
When you need a plumber, call a Carpenter! Mark Carpenter Plumbing serves the Clovis, NM area.