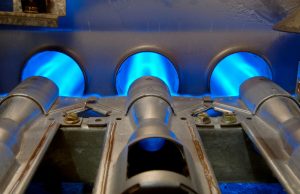 Just because the official first day of spring is less than two weeks away doesn't mean your home heating system is about to go on a long mid-year vacation. The New Mexico weather can take sharp turns through the early spring, so keep a close watch on your residential heater to catch any signs that it's malfunctioning.
We know it's tempting at this time of year to shrug off a heater that's acting odd. You can wait to fix it in the fall, right? Well, please don't! We recommend you call us for Clovis, NM heater repair at your earliest convenience. The sooner we can fix a heater problem, the smaller and less expensive the repair will be. You'll also help prevent an emergency breakdown during those last days when you need the heater running.
A Few of the Top Heater Repair Signs
We could simply describe heating repair warning signs as "anything out-of-the-ordinary." But that's far too broad, especially if you aren't an HVAC technician accustomed to paying attention to everything a heater does.
Below we have some specifics:
Weird sounds: This is one of the easier signs to notice for non-HVAC professionals because you're already used to the white noise your furnace or boiler makes while it's running during the winters. Anything that doesn't sound like that may be a problem. The odd sounds can include popping, grinding, shrieking, booming, rattling, rumbling, hissing, and clicking.
Short-cycling: This is a general phenomenon where the heating system doesn't complete its standard heating cycle and instead shuts off early. If your heater seems to be turning on and off multiple times an hour (with it running less than 10 minutes at a time), then it's short-cycling. Many different issues can cause this, and you'll want a heating pro to diagnose what it is.
Uneven heating: Here's a warning sign that often escapes notice during the spring, when the heating doesn't need to be running as often. If certain parts of the house aren't getting as warm as normal, then there may be multiple different sources—poor ventilation, broken blower fan, dead radiators, clogged filters, and short-cycling. The worst-case scenario is this heating decline means the heating system is near to the end of its service life.
A rise in utility bills: Do your utility bills seems strangely high for the spring? It might be due to a heater that's under too much strain because of a malfunction. Have an HVAC technician check it out to see if this is the source of those higher bills.
Always Trust to the Professionals
Heating repair is never a job to do as a "do-it-yourself" project. Especially if you have a gas-powered boiler or furnace! This applies to amateur, unlicensed technicians as well. Please leave the work to licensed professionals who have the training and tools to properly pinpoint the issue and then find the right repair.
Our experts can offer you prompt repair work for whatever is troubling your home heating system.