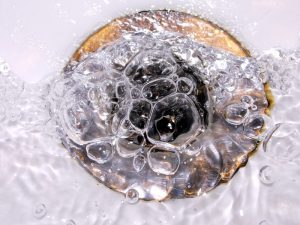 An occasional clog in one of your drains is a nuisance, but usually, it can be taken care of with a plunger, a hand-cranked drain snake, or a call to your local professional plumber. But if you have a larger problem with your home's drains and you want extensive drain cleaning done—something you should arrange once a year—what kind of contractor should you call?
Your first instinct may be to call one of the big rooter companies that operate nationwide. These companies have extensive exposure and the large advertising budgets to make themselves sound indispensable—the only choice if you need drain cleaning. So are these people your best choice?
In a Word: No
Drain cleaning is a job for a licensed and certified plumbing professional, rather than a rooter company, which isn't necessarily a plumbing company. Most of the companies only do rooter work on drains. But just because they specialize in using rooters doesn't mean they're the best people to hire to clean your drains.
Here's the concern: pipes aren't invulnerable, and in fact, they can be weakened from the inside. For older homes (built pre-1970), the drainpipe may be delicate and starting to wear down from the inside to the point they become brittle. If a rooter company pushes one of their powerful rooters down into the drains, they could wreak serious havoc with these older pipes. The technicians who know how to use these machines, but they often lack the knowledge of plumbing systems to keep them protected as they work.
The Difference With Our Qualified Plumbers and Drain Cleaning
What can our licensed plumbers do for your drains that are different from a chain rooter company? The simple answer is we have a range of superior tools and the proper training to protect your drains when we work.
Drain cleaning is one of the major jobs we handle for homeowners, whether basic drain unclogging or full preventive cleaning. We use more than one tactic when cleaning drains, and the work starts with us figuring out the best ones to use for the situation. We usually start with a video camera pipe inspection: a small digital camera mounted on the end of fiber optic cable is sent down the drains to find out what kind of build-up and clogs are creating the problem. This gives us the knowledge necessary to make the right choices about the next steps.
One of the essential tools we use is the hydro-jetter. This device uses blasts of high-pressure water to scour away build-up from the drainpipe walls. Hydro-jetting is much safer for pipes than a big rooter, and our plumbers can use different nozzles and pressures to ensure the drainpipes remain undamaged while receiving a thorough cleaning.
To schedule quality drain cleaning in Melrose, NM that gets the job you need done, we're the local experts to call. We offer extensive work for drains and sewer lines, and we train all our plumbers in-house so they can provide the level of service that keeps customers coming back to us.
When you need a plumber, call a Carpenter! Mark Carpenter Plumbing serves the Clovis, NM area.